Alexa Milne talks about A Sense of Place
Posted by Holly Gunner on 21st July 2015

A Sense of Place with Alexa Milne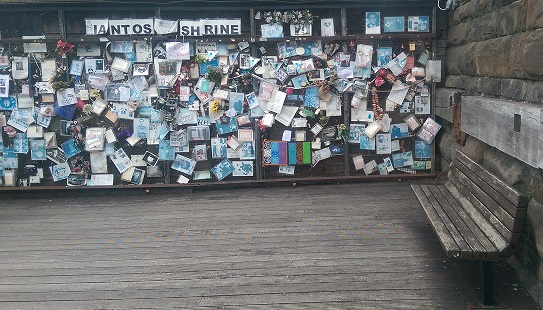 The stories I've written so far tend to be set in places I know well. My first story, Sporting Chance, is set in Cardiff. I was born a few miles down the coast from the capital city of Wales, and have spent many hours wandering around the shops and arcades as well as the famous Cardiff market. I moved to northern England over thirty years ago, but I still go back to South Wales to visit my family.
My new story, Stay is set in a small Lancashire mill town, not unlike the one I now live in. I've also written stories set on the north east coast of Scotland, and have plans for a story set in Norfolk. Scotland and Norfolk are places I've visited often. So far, I haven't written out of Britain.
In this blog piece I thought I'd share some of the images from those places in my novels. Cardiff Bay is an area made famous by the TV shows Doctor Who and Torchwood. In Sporting Chance, Iestyn visits Cardiff Bay and Ianto's shrine. It's hard to believe but the shrine is still there six years after Ianto Jones, a fictional character, died. Now it is a tourist site.
Cardiff Bay also contains other famous buildings and restaurants as well as giving a beautiful view of the Bay itself. The hotel where Dan and Iestyn have their first date actually features there.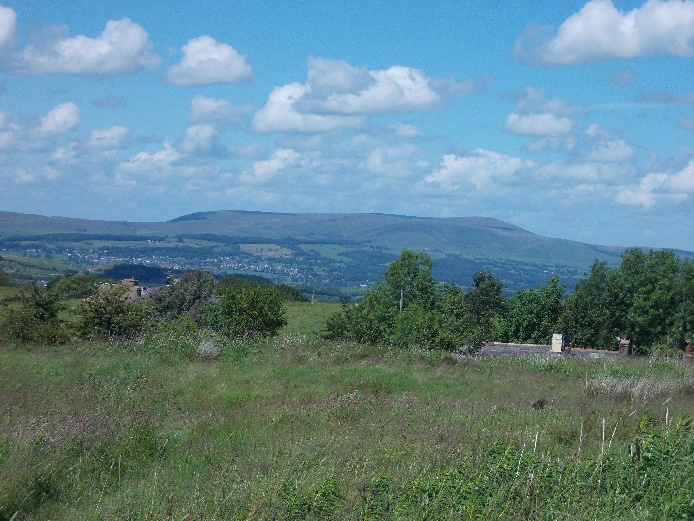 In the spin off story to Sporting Chance, which is titled Comfort Zone, Aron Roberts, Dan's ex-boyfriend, meets Iestyn at a pub overlooking Sully Island, which is along the coast from Cardiff. I used to go there as a child and play in the rock pools catching small fish and crabs, while my dad collected winkles which he later boiled and ate. Here you can see Sully Island in the background and the rocky beach.
My short story, Stay, is set in a small Lancashire town near the famous Pendle Hill, home of the Pendle witches and the Sabden treacle mines. I bet you didn't know you could mine treacle ,now did you? Here we say if you can't see Pendle it's raining and if you can it's about to rain so in this picture rain can't be far away. Pendle is especially beautiful towards the end of summer when it's covered in purple heather.
The story also talks about the views from the top of the town where there are wind turbines like these. Martin and Ben visit Martin's grandparents' house, and this would be their view from the house at the top of the town.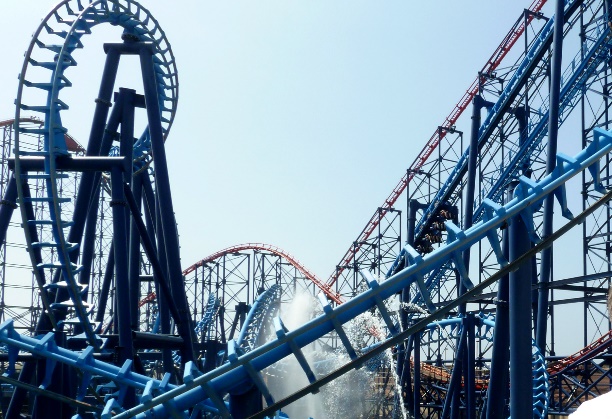 When I write, I like to have images in front of me so I can describe the scene and give readers, who may never have been to the places in my stories, some idea of what the places look like and what the characters can see. In Stay, Ben and Martin go to Blackpool, famous for its tower and funfair. They ride the Big One – no innuendo intended—she lied. I won't spoil the story, but this is the ride in question. I've never been on this rollercoaster, but I've been to Blackpool a few times over the years. I'll leave you with these images of the ride and I hope you've enjoyed seeing some of the places in my stories.
Blurb for Stay: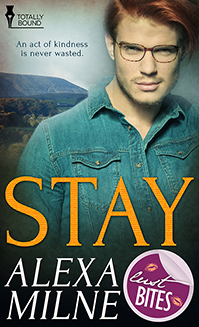 An act of kindness is never wasted.
Ben Harwood loves his grandmother. When he visits her in the hospital, another old lady, Ivy, expresses a longing for an orange, so Ben, who works in a supermarket, takes her oranges the next day.
Later, after attending his grandmother's funeral, he discovers that Ivy has died too, and decides to pay his respects. There, he meets Ivy's grandson, Martin Riley, and the attraction is instant. To his amazement, Ben finds he has become a bit of a hero to the Riley family, who have traveled over from America. For Martin, Ben breaks his three-date rule more than once. Is this simply a holiday romance with great sex, or can he and Martin build something more permanent?