Editor Sue chooses It was a Thursday by Carol Lynne!
Posted by Charlotte Kirton on 15th December 2015

This week's Editor's Choice is Carol Lynne's new standalone release, It was a Thursday.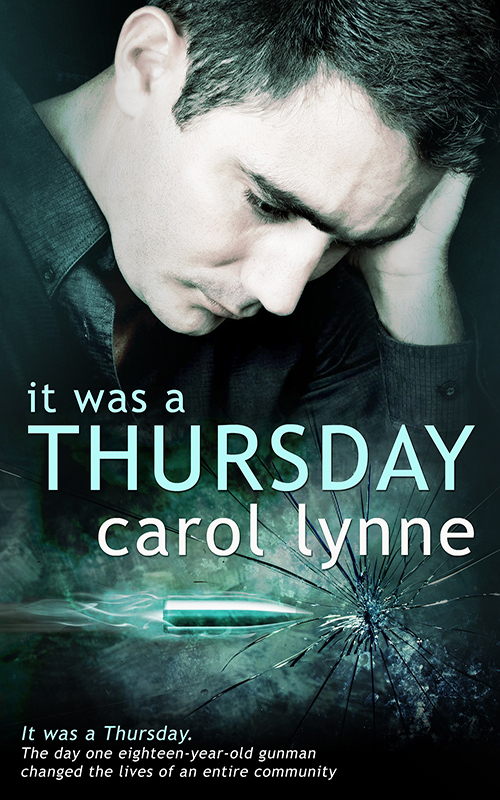 This novel tackles the highly relevant, emotional subject of school shootings in the USA. It was a Thursday follows Principal Mark Kurtz as he deals with the guilt and aftermath of fatal shootings in his school. Mark must find a way to support and help mend the community, along with former flame Lane Warner. Although there's an underlying romance story, It was a Thursday primarily brings forward an emotional, well-written plot that successfully broaches a difficult topic of discussion. We hope you enjoy reading It was a Thursday.
---
Here's what Editor Sue has to say about It was a Thursday:
"Carol Lynne has handled an emotive and controversial subject with great sensitivity and balance. She shows the reader both sides of the proverbial coin and isn't afraid to show the flaws in her characters."
---
Blurb for It was a Thursday:
t was a Thursday. The day one eighteen-year-old gunman would change the lives of an entire town.
Principal Mark Kurtz loved his school. He worked hard to give his students every advantage in life, but he could have never predicted that on a warm day in May, a distraught senior would commit an unimaginable act of vengeance on his classmates.
In the aftermath of the shooting that left both students and faculty members dead, Mark must deal with his own guilt while trying to help those around him feel safe once again.
Mark's problems are compounded when an old flame, Lane Warner, arrives in town to help treat the trauma victims. How can he possibly deal with his own guilt, be there for his seventeen-year-old son and confront the part of himself he's always denied while trying to heal a broken community?
---
About Carol Lynne:
An avid reader for years, one day Carol Lynne decided to write her own brand of erotic romance. Carol juggles between being a full-time mother and a full-time writer. These days, you can usually find Carol either cleaning jelly out of the carpet or nestled in her favourite chair writing steamy love scenes.
---
Love the sound of It was a Thursday? Pick up your copy today here!