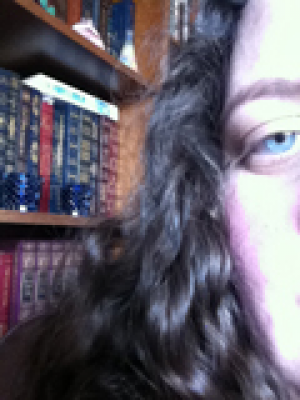 Elle Q. Sabine
Elle is an author of erotic romance, or romance that contains erotic content. The romance – the falling in love – is the beautiful part of the story. The erotic content is the interesting part. In Elle's mind, the best books are erotic and romantic at the same time, and these are the sorts of stories she wants to tell. Elle lives in the great state of California with a devoted Mr. Sabine, a golden-haired pup, and a golden-haired daughter. If she had spare time, she'd like to sleep at night, visit museums, and spend more time with the Pacific Ocean.
You can take a look at Elle's Blog and follow her on Twitter.
Login to subscribe to Elle Q. Sabine updates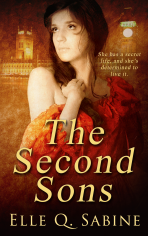 Swipe to see more books
News (1)

Elle Q. Sabine - BTSe Mag feature
In April 1824, Europe lost one of its best known men to war zone fever. Lord Byron had traveled Europe, and was living in Italy to escape a succession of scandals in Britain, when he joined the Greek War for Independence and subsequently died from a fever. Any number of sources can detail the excesses of privilege that he enjoyed despite deep debts, including the liberty of publicly engaging in multiple relationships with lovers of both genders and a possible one with his half-sister. Sexually abused as a child, suffering from a club foot, he was one of Europe's first celebrities. His estranged wife Annabella even named the madness surrounding his life "Byronmania".
THE SECOND SONS by Elle Q. Sabine was an absolute delight to read from start to finish. There are so many aspects and nuances to the story that, for me, were downright brilliant.
If you are looking for a compelling, addictive, and steamy tale, by all means, what are you waiting for? As always, high quality writing meets with a story the reader wants to hear all of. ...