It's that time of year again – Halloween! When being bad is good and your inner monster comes out to play. Forget the silly costumes and candy, Halloween is a night to explore your darkest fantasies. With that in mind, we here at Pride have put together a list of scarily sexy LGBTQI reads for you to enjoy this weekend. Whether you hunger for werewolves or lust after vamps, we have plenty of spooky yet seductive stories to tempt you this All Hallows Eve!
It was simple curiosity that led Augustin to the vampire dating site—he thought it must be a joke started up by a bunch of weirdos. He right—but it just so happens that those weirdos really are vampires, and when one shows up at his place, Augustin's world is turned upside down.
Now that Augustin knows that vampires exist, he can't be left alive. But Tony, the vampire next in line to lead the coven wants to be a fair man, and that means arguing against killing Augustin. If he's also attracted to the sarcastic, adorable man, where's the harm in that?
The attraction between Augustin and Tony is undeniable, but deny it is what they both try to do. Someone is going to have to bend or break.
After recovering from stage four cancer, celebrated chef Adriano has quit his job at a posh Beverly Hills restaurant because chemo killed his taste buds. He can't even taste his own cuisine. About the only thing that penetrates the dull sensation is coffee, so he's bought a cafe in his hometown of Waldo, hoping to find a new life in the rigidly conservative town.
Looking forward to recuperating and spending time with his mom, Adriano soon finds that Colin Mackenzie—the first man he ever loved —never left Waldo. He apparently hasn't forgotten Adriano either, but Colin seems to be playing games. He keeps coming into the cafe ordering his coffee—tall with room for milk—but he doesn't seem to have room for Adriano. Soon, the love they once shared is re-ignited in an explosive way, but what is going on in Waldo? Why do things seem so…haunted by the past?
This story packed so much emotion into a short span and I loved the ending! – Sammy and Lindy
---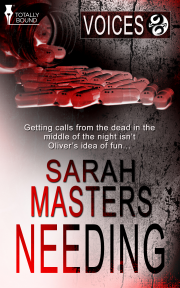 Oliver gets calls from the dead, imploring him to help them find their killers. He's heard them since he was a child and now assists the police in their investigations. He works closely with Detective Langham—and has steadily fallen more in love with him every day of the six months he's known him. But does Langham feel the same? Is Langham even gay?
When Oliver answers the call of a dead woman, he finds himself standing in a remote field, gazing down at her corpse. Someone else is out there with him, though, watching, waiting to cause him harm. After he's run off the road, Oliver has no choice but to aid Langham in finding her killer—no choice because as more people are killed and more people call out to him…he's unable to ignore their pleas.
As the body count grows and the investigation becomes more complex, Oliver realises that Langham is indeed very gay—and out to make Oliver his.
I really, really loved the chemistry between Oliver and Langham. They had the best banter I've ever read. – The Blogger Girls
---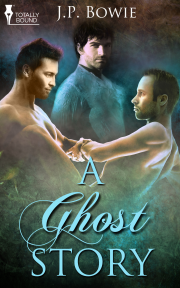 Robert 'Robbie' Clavell, a young Victorian poet, is murdered by a jealous competitor. Not content with ending Robbie's life, his murderer also invokes an ancient curse that forces his spirit to remain earthbound.
When Jamie Barrett receives a phone call from his mother telling him of strange noises and moving furniture, he travels home to Manchester to investigate and give support to her and his twelve –year-old niece, Laura.
Advised to contact a psychic for help, Jamie meets Kevin Singleton, and despite the seriousness of what they discover, the two men find a mutual attraction. Kevin explains to Jamie and his mother that their recent family tragedies had opened a portal allowing spirits to enter and feed off of Laura's youthful and vibrant energy.
Kevin is able to make a psychic connection with Robbie who tells him that George Russell, his murderer, is the one responsible for the upheaval in the Barrett household. But when Robbie tries to help Kevin exorcise Russell's spirit, Russell summons up an even darker force - one that could not only destroy the house and everyone in it, but ensure Robbie's spirit will never find his way home.
Thanks, J.P., for an exciting, although slightly spooky, love story. - Rainbow Book Reviews
---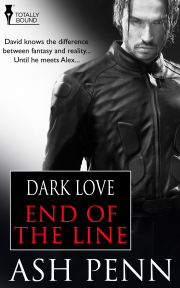 Orphaned loner David Greene has always found solace in the dark romance written by his great-grandmother. The book and a crumbling old house on the edge of town are all that remains of his ancestry and the family he never knew. But when David meets Alex, the new owner of the house, his world spins out of control.
Alex is every bit of man and mystery David could have conjured in his wildest erotic dreams, and he is drawn into a strange romance where weirdness becomes the norm. As Alex begins to manoeuvre and manipulate David's empty life, the question soon becomes not who is Alex, but what is Alex? And once the truth is out David discovers that the world of his great-grandmother's novel is not quite so fictional after all.
I loved the character of David – by The Romance Reviews
---
Protecting his Soul by Amber Kell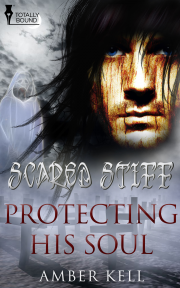 When Bartholomew sees his dead lover at a café, he thinks he's imagining things. Bart follows Cullen only to learn there's a lot more going on in the world than he ever knew.
Suddenly assigned the task of collecting his lover's soul, Bart goes through many trials in order to reclaim a man he'd thought he'd lost forever. However, nothing prepares him for discovering the truth about Cullen's past.
Now he must figure out what to do with a man who kept his real self hidden from Bart, while handing over all of his love.
A very unique take on a vampire story – by Pride Customer
---
Jace has always felt as though he doesn't belong, alone and destined to stay that way for the rest of his life. His love for Louie, his true mate, is solid and real, but Louie has never given any indication that he wants them to be together. Jace is convinced that fate has got things wrong in pairing them—until a stranger arrives on pack land, throwing everything into chaos.
Louie has lived his whole life keeping his distance from Jace—and his emotions. He loves the man with a passion, but knowing Jace might be taken away from him at any moment means Louie has kept his mouth shut. Jace was found on the side of the road as a cub by their alpha, Sergeant, and Louie has always known that one day Jace's true family will come back to claim him. To save Jace having to make a painful decision—leave Louie or join his family—Louie has remained in the shadows.
The question is, will Jace and Louie mating also change things, or will they remain the same as they've always been, forever circling around their love and never admitting it through fear of being hurt?
Me likey! – Multitasking Mommas
---
Wanna see more? Check out the other great titles in our paranormal and horror sections.