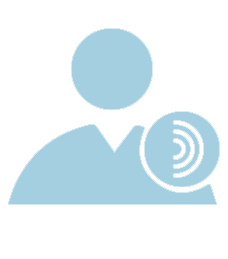 Sydney Presley
Sydney has always enjoyed writing. "There's something about losing yourself in another world, where the real one ceases to exist and all your dreams and wishes can be placed on the page—dreams for a better planet where love isn't questioned but accepted by all."
When Sydney isn't writing, there's plenty of reading to be done. "I can't imagine not reading every day. It would be weird not to have a book to hand because I've always had one nearby. Life without reading isn't something I'd like to contemplate. The thought brings me out in hives."
Sydney lives in a peaceful area where the hustle and bustle of the city doesn't figure. "I left city life years ago. Too stressful for me. I prefer listening to the swish of leaves on the trees instead of tyres on tarmac. The twittering of birds instead of the chatter of people. Alone time to reflect and ponder is a must. A small portion of every day spent by myself is vital to my sanity and soul."
You can follow Sydney on Twitter.
Login to subscribe to Sydney Presley updates
Series

Series by this author

Sydney Presley - Fresh Fiction feature
The doorbell rings, and standing on the step is a visitor, one who wants a cuppa or two and a chat. I can't tell them to go away because my boys in my latest book need to finish what I made them start.

Sydney Presley - Female First feature
Just before One Bit at a Time was written, I'd noticed in the news and on social media that the world seemed to be forgetting that there are bigger things going on than the usual 'First World Problems'. Lots of complaints about everyday things had become big news-as though those everyday things were akin to bombs destroying lives or massive catastrophes and they had failed to be significant.

Unique and highly entertaining... I loved everything about story. It intriguing, mysterious at times and action packed at others. The whole story was well written and flows smoothly as you immer...
Why was I shedding a tear reading Sergeant's Secrets? ~ because Sydney Presley delivered a beautifully written story of love, loss, and family. My favorite book to date in the&n...
I love how we pick up the story with Evan contemplating his life and place in it. Just him alone, with his thoughts. And while he's been at Highgate and we've been away no miracle cure happe...
This was an interesting short little story about a man who has an abusive father that is only further incensed by the fact that his son is a cross dressing gay man.
I am really enjoying this series, it seems to be getting better and better with each book. What I enjoyed about this most was the way they re-learned each other and that Evan's memories didn't j...