Street Team Reviewer: Tracy
Posted by Charlotte Kirton on 6th July 2015

Thanks for joining us on the blog, Tracy!
It's my pleasure Charlotte.
Please tell us a little about yourself...
Hi most people know me as Tracy Gee. I live in North East England, I have 4 lovely daughters. I am addicted to books and chocolate. There is nothing better on cold day than to be cuddled up with my Kindle, a hot cup of tea and a lot of chocolate.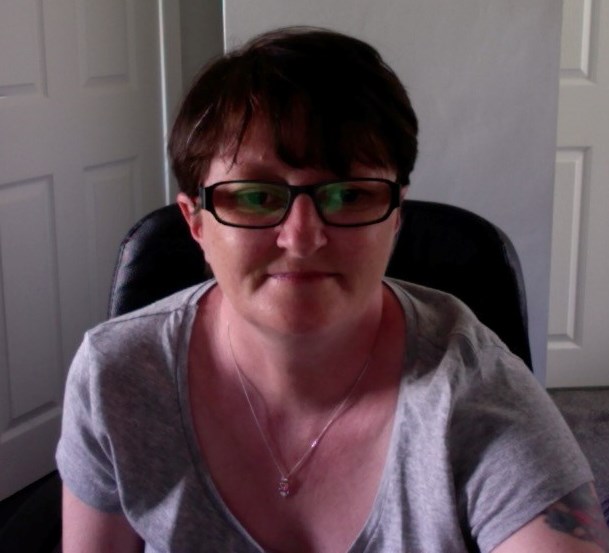 What are your three top Pride Publishing genres?
Now this is really a hard question for me. 99% of what I read is M/M, if I have to choose 3 genres it would be shifter/vampires, cowboys and BDSM.
What is it about reading and GLBTQI fiction in particular that you love so much?
I love the dynamics between two men when they meet, fall into lust then eventually love. No two relationships are the same. Each author has a different style making the books very unique in there own way.
If you could be a character from a Pride Publishing book for one day, who would it be and why?
There are so many characters that I love, my favourite has to be Jay De Luca from Carol Lynne's Recipe for Love. He is so sweet, kind and loving. Even though he has been hurt he is the strongest person and the most compassionate. I would love to have a heart as big as his.
Who is your favourite hot Pride Publishing hero and why?
My hero has to be Detective Inspector Alex Courtney from Rasputin's Kiss by L.M. Somerton. He is a tough Alpha Male with a lovely soft spot when it comes to his man, mix that with the fact he is a cop I can't resist him.
Please can you tell us about what it's like to be a part of our Street Team?
The thing I like most about the street team is the choice. You can choose between 6 books, 3 M/F and 3 M/M. You can read as many of the offered books as you like as long as you read and review them within a limited time. There is no pressure to read a book that doesn't suit your likes. At the end of the day the choice is yours.
How often do you find the time to read?
I read every day, my favourite time is when everyone is still asleep while drinking my morning cuppa. I don't watch TV, I read.
What is your top tip for writing a good review?
Be honest and speak from the heart.
Thanks Tracy!
If you like the sound of receiving free Pride Publishing eBooks in exchange for honest reviews, please email charlotte.kirton@totallyentwinedgroup.com.