Carol Lynne Exclusive Interview

Pride Publishing talks to Carol Lynne about her Special Editions of the popular Good-Time Boys series.
You have revisited and expanded your Good-Time Boys series! Why did you want to return to these books in particular?
The Good-Time Boys series was the catalyst for several of my series with Totally Bound, so I couldn't wait for the chance to go back and do some revising. I knew when I started the series it would only be four books long. I didn't count on writing Cattle Valley as a direct result of the secondary characters in the Good-Time Boys series, nor did I count on Cattle Valley becoming such a long-standing series.
Give us an insight into what additions we can expect to see this time round.
I tried to add at least a scene to each book that gives the readers a better sense of the men's relationships with their significant others, although, I did add a special scene between the brothers in one of them. I think the additions add more depth to the men in the stories, so I was so please for the chance to write them.
This is your earliest series with Totally Bound, does it have special significance to you?
Absolutely! There are three clear reasons why I love this series so much. First of all, Sonny Good has to be one of my favorite characters to write. He's tough but lovable and at times he's so incredibly insecure that I see a lot of myself in him. Secondly, I purposely wrote the story arc to cover the first three books because I knew the fourth book in the series, Twin Temptations, would be rather controversial. At the time, my hope was that people would fall so in love with Ranger and Ryker Good that they would give the fourth story in the series a chance. Little did I know, it went on to be one of my biggest sellers. It makes me feel good to know people cared enough about Ranger and Ryker to delve out of their comfort zone to read their story. And last, but certainly not least, the Good-Time Boys started the ball rolling for the Cattle Valley series and the new Lobster Cove series.
You are known to be a series author – is it hard bringing a series to a close?
It's extremely hard. Remember above when I planned for four books in the Good-Time Boys series? Well, I really started to miss the Good brothers after a few years, so I decided to catch up with them for It's a Good Life, a Christmas story.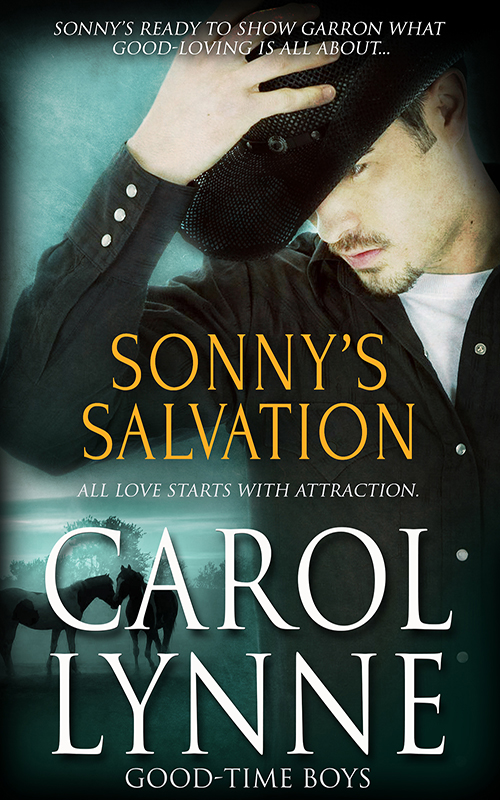 Cattle Valley has gone above and beyond what I ever thought it would. The problem is, it's hard to say goodbye to characters that you've grown to love. The men of Cattle Valley have been in my heart and head for so many years that they are part of me. Each year I tell myself I'm almost finished with Cattle Valley, but then I'll write another story and another secondary character will come into play that I want to write.
What would be your best piece of advice for aspiring Pride authors?
Hmmm, that depends. If you want to write a series, pay particular attention to the secondary characters in your story because they will one day star in their own book. If you're writing a stand-alone, do your best not to get too attached to your secondary characters. Yes, that's forever been my downfall. When I wrote the Good-Time Boys, I had no intention of creating a new series for Nate, Ryan and Rio, my secondary-characters from that short series. The problem was, I fell in love with the threesome halfway through the Good-Time Boys, and I knew I needed more of the trio.
What can we expect from you next with Pride Publishing?
I'm currently working on, Karma, the next in the Cattle Valley series. It'll be interesting to see if I can redeem Guy Hoisington in the minds of readers. After that, I'm planning the next in the Lobster Cove series.
Want to be one of the first to read the revised version of Sonny's Salvation?
Get it free today here!