This bundle includes the following titles:
Jace's Justice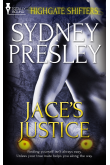 Finding yourself isn't always easy—unless your true mate helps you along the way…
Jace has always felt as though he doesn't belong, that he's surplus to requirements, alone and destined to stay that way for the rest of his life. His love for Louie, his true mate, is solid and real, but Louie has never shown Jace that they're mates, has never given any indication that he wants them to be together. Jace is convinced that fate has got things wrong in pairing them—until a stranger arrives on pack land, throwing everything into chaos.
Louie has lived his whole life keeping his distance from Jace—and his emotions. He loves the man with a passion, but knowing Jace might be taken away from him at any moment means Louie has kept his mouth shut. Jace was found on the side of the road as a cub by their alpha, Sergeant, and Louie has always known that one day Jace's true family will come back to claim him. To save Jace having to make a painful decision—leave Louie or join his family—Louie has remained in the shadows.
But life has a way of changing things, and with the stranger comes knowledge of some terrible things happening on another wolf compound. Things that the Highgate pack feel compelled to fix. The question is, will Jace and Louie mating also change things, or will they remain the same as they've always been, forever circling around their love and never admitting it through fear of being hurt?
Reader Advisory: This book is best read in sequence as part of a series.
Hide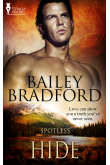 When you think you'll never fit it, never be whole, love can show you a truth you've never seen.
Adal has been abused all of his life. The only person who cared for him was his brother, Steven. Without him, Adal would have been killed long ago. After he and Steven are sent on a mission for their twisted father, they learn they've been pawns in an evil plot all along. And that their father has been slowly killing them, one pill at a time.
Steven leaves Adal to seek revenge and secure safety for them in the world. Adal is astounded to find out he has a mate. A halfbreed like him shouldn't have anyone to love, should he?
Dorso Rodriguez doesn't know what hit him, literally or figuratively. A fun-loving guy, he wakes up with a knot on his head and a strange, sexy, scarred man who's scared and defiant and intriguing.
Together they embark on a journey to defeat the demons from Adal's past.
Reader Advisory: This book contains references to past physical abuse, rape, torture and forced breeding.
Publisher's Note: This book is linked to the Leopard's Spots series and follows on from Isaiah. It was previously available on the author's blog, but has been considerably expanded for release with Totally Bound Publishing.
Purrfect Protector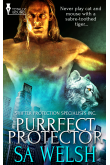 Never play cat and mouse with a saber-tooth tiger.
When Kale Andrews gets disturbing mail from an obsessed fan, his brother drags him to Shifter Protection Specialists, Inc. Kale reluctantly agrees to have a bodyguard, but when a tall, muscular blond walks into the office emanating power and a sexy dose of danger, Kale's doubts about needing the man with him twenty-four hours a day quickly disappear.
The easy babysitting job Aleksi was promised quickly changes from strange mail to threatening deliveries, so Aleksi has to become creative to keep his protectee out of danger. Everyone knows models are self-centered and shallow, so why does being with Kale make him feel like he finally has a home? Since he's a saber-tooth tiger and naturally dominant, most people aren't strong enough to be with him in a relationship or even as a friend. Yet Kale seems to calm his beast, simultaneously exciting the man in Aleksi.
Neither man expects nor wants a relationship with strings, but as they grow closer, Aleksi realizes that Kale might be his mate. With an obsessed fan escalating toward murder, Aleksi isn't sure that even his tiger can keep his mate safe.
General Release Date: 15th December 2015