Reviewer Spotlight with MM Good Book Reviews
Posted by Holly Gunner on 31st July 2015

Here at Pride Publishing we work with a range of talented and supportive reviewers and review sites.
We speak to Pixie from MM Good Book Reviews about what it takes to be a reviewer.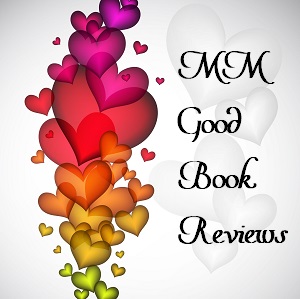 Hey there, I've been graciously asked by Holly and Pride Publishing to do a reviewer feature so thank you guys for this great opportunity and I'm not really sitting here wondering what to say while cursing you!
How I got into reviewing..
I got into reviewing four years ago when I saw a plea from Portia at MM Good Book Reviews for more reviewers; I'd been reading sexy hot man-sex books for a couple of years and I'd noticed that there weren't that many review sites for MM books so I though why the hell not; at least I'd get to talk about the books! There's nothing I love more than diving into a book and letting an author's imagination lead me on a journey, whether it's to a fantasy land, a far distant planet, a spaceship darting through the stars or just a plain old love story here on Earth. As a reviewer I get to share that love of books whilst also being honest about the quality of story.
What I look for...
For me reviewing is all about the stories. While I adore the authors who write them and do fangirl for a couple of my favourites, it's the actual books that do it for me. What I look for in a book is a well-crafted storyline that grips me and makes me want more, because I want to leave my life behind and dive into someone else's— if there's hot sex then that's a bonus but it isn't necessary for me to enjoy the story.
When I write a review, I hope that I'm getting across what each and every story meant to me; the characters, the storyline and the execution of the story. If I can encourage even one person to try a story then I'm happy. I can't tell you how many times I've been told that a cover or a blurb put readers off, and if I can help any reader pick up a new story through my reviews then I deserve my minions fond nickname of 'Book Goddess' (it has absolutely nothing to do with my admittedly large library *Tams' says it's on par to the Library of Congress*)
How I choose books for review…
I don't really have a process for choosing a book to review, I do admit to having favourite genres like high-fantasy, fantasy, science-fiction, horror, paranormal, action, suspense, feel good contemporary, angsty contemporary… urm yeah so basically any book, LOL. So any book has a chance of me reviewing it, and if I don't then one of my minions will!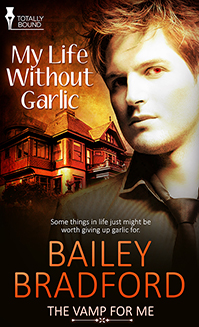 What I want more of...
I do have to say that I would love it if there were more science fiction like Mel Keegan's NARC series, more paranormal science fiction like Amber Kell's Thresl Chronicles, or more high-fantasy like Mercedes Lackey's Last Herald Mage series, or more urban fantasy like Angel Martinez' and Bellora Quinn's AURA series and for more humorous stories like Bailey Bradford's My Life Without Garlic… it's rare to find a truly *I'm gonna pee myself laughing* story, so come on authors—get your laughing muse cranked on coffee!
Other than that, I think the MM genre has broadened it's horizons and is still growing, we have seen the emergence of more Transgender, YA, NA, and sexualities being explored and it's wonderful to see and read. I think one book that I am really looking forward to in the next couple of weeks is Bailey Bradford's Heart, it's about a transgender shifter so not only do we get yummy paranormals but we also get a delicately balanced storyline of a shifter who feels that they are in the wrong body and, well, being a shifter I'd think surgery is out of the question, so yeah I really can't wait to see how it's handled!
So that's me and reviewing, give me a story and I'm happy but let me share my love of books and I'm ecstatic.
About Pixie:
Pixie was born in England to a large family of pixies, she's the seventh of twelve little pixies (yes mum and dad pixie did have a TV and no they aren't Catholic) and now lives in the suburbs between Manchester and Cheshire with her own three little pixies and a golf loving policeman hubby. She lives a happy life hoarding books and reviewing; she's also responsible for blog tours and is the book coordinator for publishers and authors. Oh she's also co-owner of MM Good Book Reviews after wearing Portia down and pummelling her with reviews ;-) becoming Empress of the Universe is her next goal.
Pixie & MM Good Book Reviews can be contacted at
Email: mmgoodbookreviews@live.com
Website: https://mmgoodbookreviews.wordpress.com/
Facebook: https://www.facebook.com/pages/MM-Good-Book-Reviews/190113417719007
Pixie Facebook: https://www.facebook.com/pixie.mmgoodbookreviews
Twitter: https://twitter.com/MMGoodBookRevie & https://twitter.com/PixieMmgoodbook