Cats and Writing: Guest Post with Megan Slayer
Posted by Heidi Blakey on 12th September 2017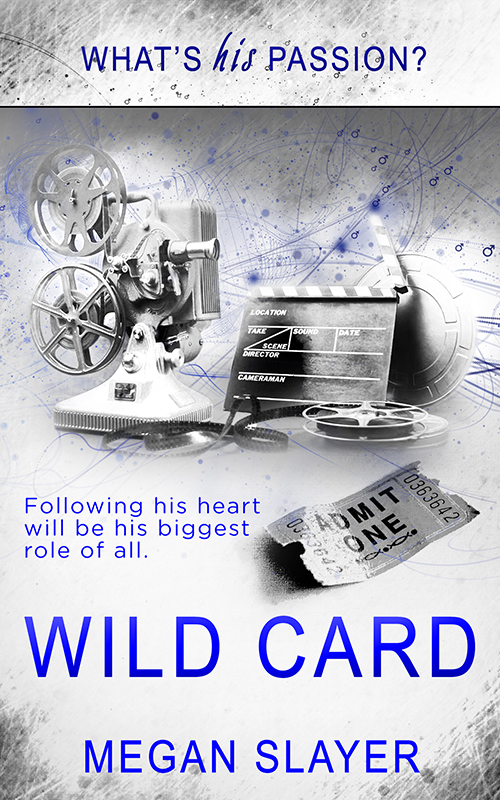 I love to write. Check out my book list here at Pride and you can see the various titles. I write because I want to and because the characters demand their stories be told. They're very pushy.
I used to write stories with animals as a secondary character. I'd go out of the way to add a cat or dog to the tale. As I've evolved as a writer, the characters have, too. If the cat shows up, then fine. If not, then that's okay, too. When I wrote Wild Card, the dog was integral to the story. The hero needed saved by the other hero, but also by his dog. Sometimes the characters just need to heal and the only one who will work beside the other hero is his dog. Other stories don't need an animal involved, but if one pops up, then I write him.
I guess my love of critters comes from experience. I've got three cats and two dogs in my house. If there isn't fur somewhere around, then they haven't been in that room.
All three of the cats believe their life goal is to coauthor some of my stories. Oh yeah. Why? At one time or another, each of the three shows up to… help. How? I used to write while sitting on the couch or the comfy chair. They love to stroll across the chair and couch to swish their tail in my face or paw at my head. It's not exactly easy to write kink with a paw in the face. They seem to know when I get to the hot part of the story because that's when they show up to… help.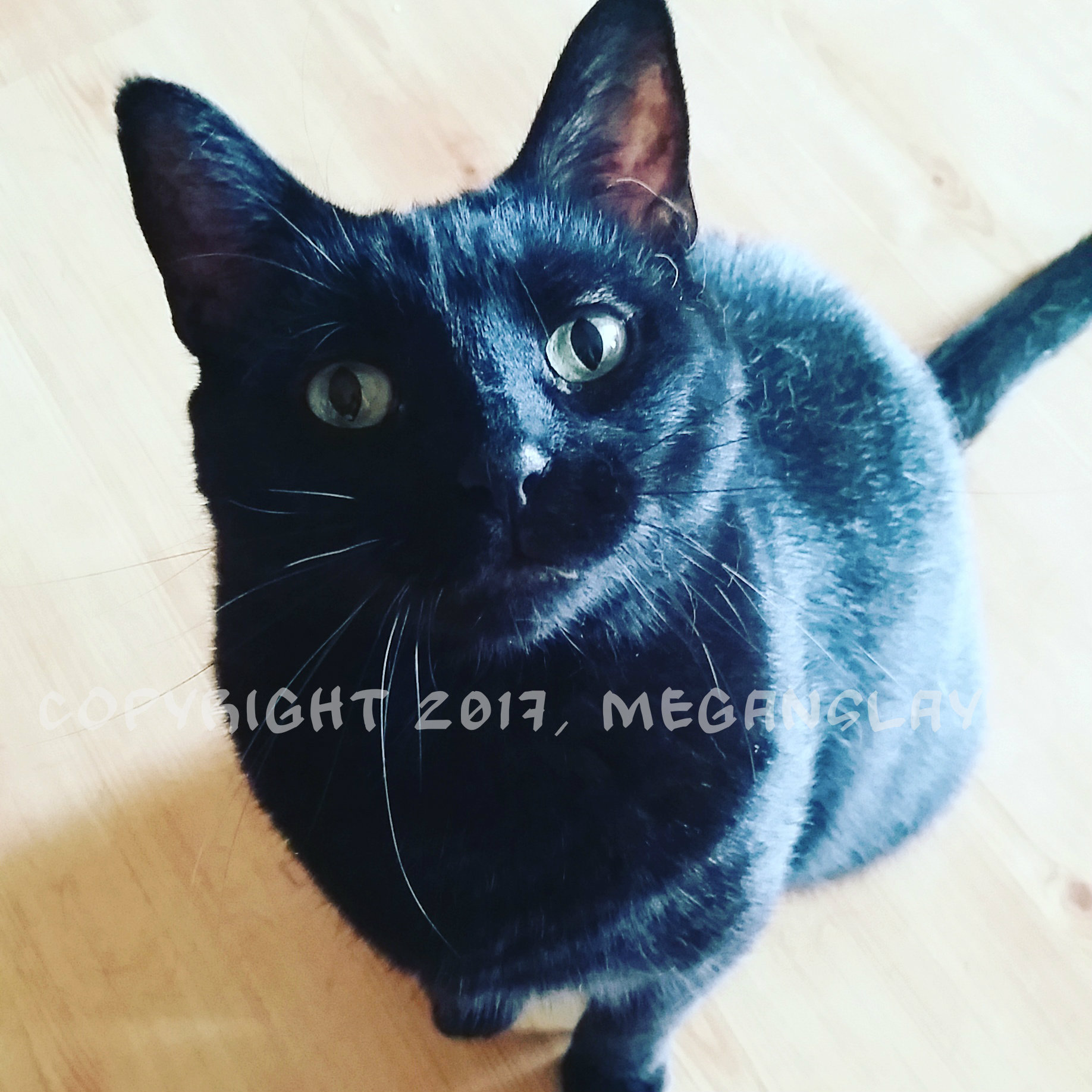 I gave up and moved to my desk, but that never lasts long. I tend to do my bookkeeping – yeah, the exciting life of a writer… bookkeeping and pesty cats – and I keep my printer there. I've got a few knick knacks from my writing career, plus too many notebooks. The cats know when I'm writing and doing paperwork because that's the exact time they chose to knock all those things off the desk. When I pick one thing up, that's when they tip another over. They sit on the open notebooks because I want cat paws on my pages. Sometimes they want the page of words I decided against using to be balled up. A game of swat the paper ball is always fun. So I crumple up the page and let them have at it. My favorite thing they do is the extra letters typed into my manuscript when one of the cats chooses to stroll across the keyboard.
Have I mentioned how much fun it is to get cat fur, especially poufy cat fur out from under the keys on the keyboard? It's not a good time.
The cats stare, poke, yell in their kitty voices, glare and flop on my stuff, but they also serve as great scratch pads or fidget spinners. Really. I can scratch their belly, ears, head or wherever I'm permitted to touch before being swatted. They're great to relieve my stress and help reset the brain.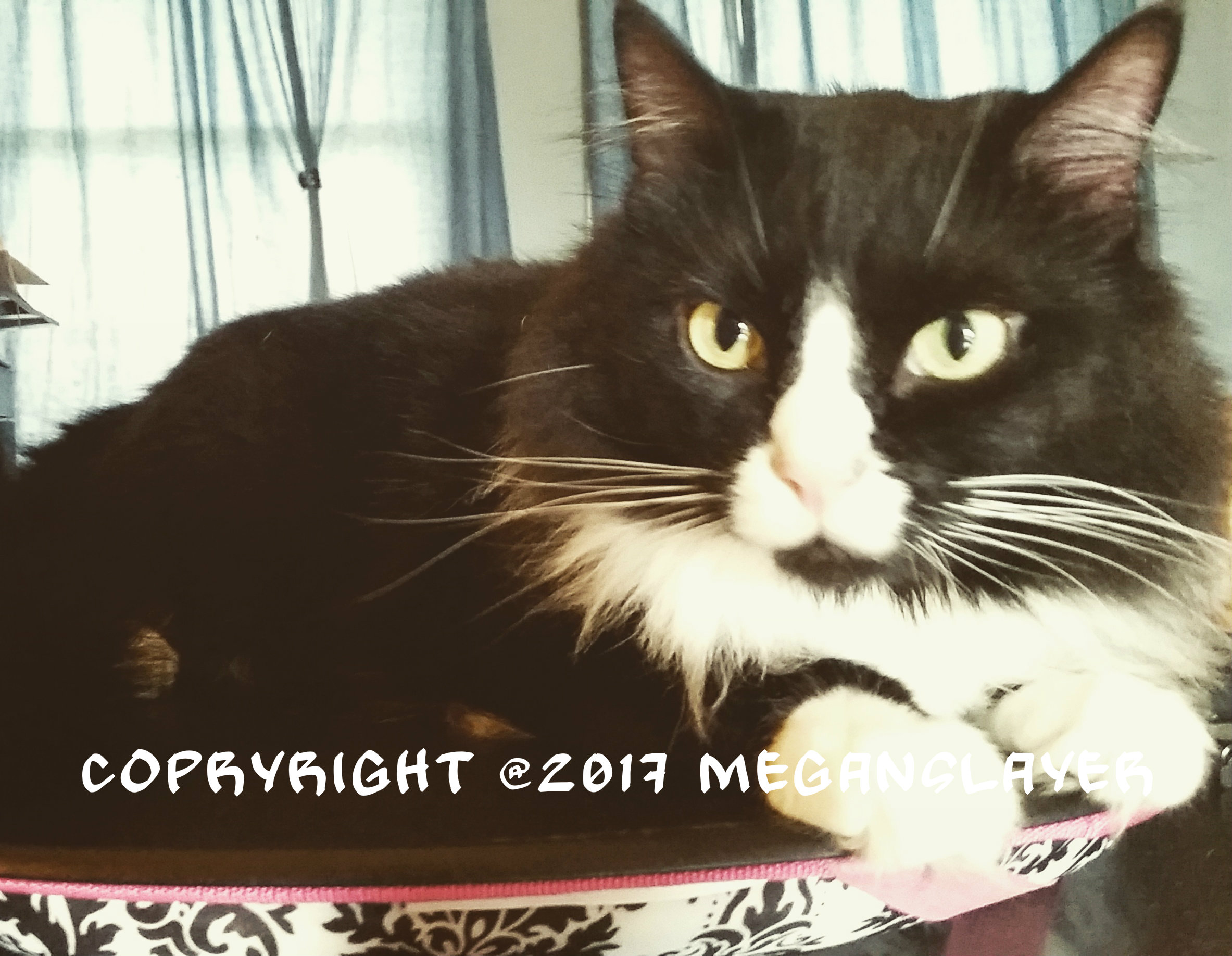 As I wrote this post, the all black cat stared at me, meowed and rubbed my arm until I petted him. Of course, I gave him attention. Once he determined I'd done enough stalling on this post, he strolled away. His stress relief worked. I'm ready to finish the post and he got attention.
Now I'm going to work on another story. I've got a lot of characters in my head and they're all dying to have their stories told. Plus, the cats want feeding. Such is the glamourous life of the writer!
Since I mentioned Wild Card, here's a little bit about the book:
Following his heart and passion will be his biggest role of all.
Kris Hunter wants out. He's done pornographic films for the last six years. The pay's been good, but his creativity is nearly dead. His passion is to act and to be a star on the big screen in mainstream films. When he auditions for famed casting director, Zayn Mason, he's convinced he's on the right path. He doesn't want to take the casting couch route to success, but he certainly wants Zayn in his bed. Can he follow his dreams and the man he desires or will forces beyond his control derail his progress?
Zayn Mason sees the potential in Kris. As a casting director, he looks for the right actor to fill the roles in movies. He's seen plenty of talent come and go, but no one stirs his soul both creatively and physically like Kris. But Zayn knows the pitfalls of the movie industry. Crossing over from porn isn't easy and Hollywood isn't always forgiving. Besides, he's got demons of his own. Can these men get beyond their pasts and find a future together under the bright lights of the silver screen?
Reader Advisory: This book contains scenes of voyeurism and intimacy with multiple partners.
And here's a little about me:
Megan Slayer, aka Wendi Zwaduk, is a multi-published, award-winning author of more than one-hundred short stories and novels. She's been writing since 2008 and published since 2009. Her stories range from the contemporary and paranormal to LGBTQ and BDSM themes. No matter what the length, her works are always hot, but with a lot of heart. She enjoys giving her characters a second chance at love, no matter what the form. She's been the runner up in the Kink Category at Love Romances Café as well as nominated at the LRC for best author, best contemporary, best ménage and best anthology. Her books have made it to the bestseller lists on Amazon.com.
When she's not writing, Megan spends time with her husband and son as well as three dogs and three cats. She enjoys art, music and racing, but football is her sport of choice. Find out more about Megan and Wendi at: http://wendizwaduk.com/indexMegan.htm or at her Blog, Fan Page, Instagram, Amazon Author Page, BookBub, AllAuthor, Goodreads, and Twitter