Editor-in-Chief Rebecca chooses Sex and Cocktails by Meredith Russell
Posted by Charlotte Kirton on 29th July 2015

Editor's Choice: Sex and Cocktails by Meredith Russell
This week's Editor's Choice is M/M Erotic Romance novel, Sex and Cocktails by Meredith Russell. This novella is as yummy as it sounds! Sun, sea and sex with a side of deliciously refreshing romance. Sex and Cocktails is the ideal summer read for those of you looking for a quick, contemporary story surrounding the explosive connection between two hot men.
---
Here's what Editor-in-Chief Rebecca Scott has to say about Sex and Cocktails:
Sex and Cocktails is a fun, steamy summer read, loaded with sex and cocktails! Daniel is in Miami for a pre-30th birthday holiday with his friends, but meeting Ty really gets his party started! Real life soon intervenes, though, when Daniel has to return to Chicago without Ty. Meredith Russell shows what can happen when two guys take their chance to find out if their cocktail-fuelled one-night stand can turn into more.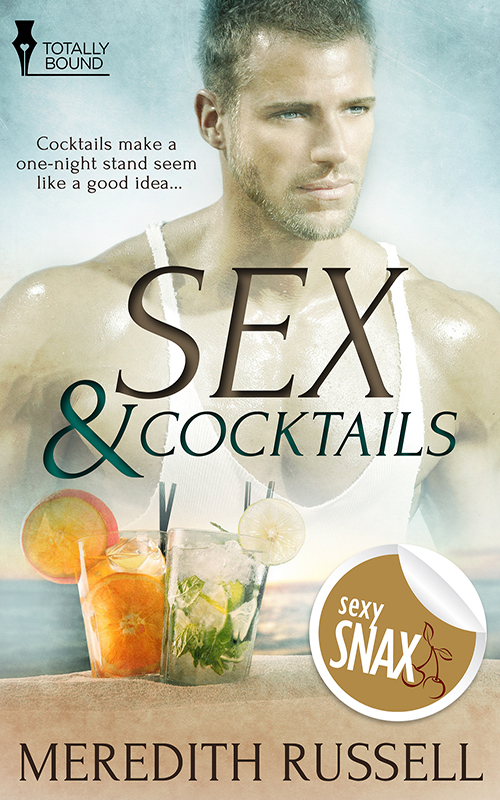 ---
Blurb for Sex and Cocktails:
Cocktails make a one-night stand seem like a good idea, but Daniel and Ty discover one night is harder to walk away from than they think.
Daniel Rawlings is happy with his nine-to-five life in Chicago. He has an office job, a mortgage and he's about to turn thirty. He's happy—or so he thinks. During the last night of a sun-filled vacation in Miami, he meets wild-haired, free-spirited Ty. With the help of some summery cocktails, Daniel and Ty embark on a passionate one-night stand, though neither man really wants it to be just one night.
The thousand miles between cities may make their relationship harder than either man could have imagined. When Ty visits Daniel in Chicago, they grow closer, and Daniel realizes the two of them could be so much more than just the sex and cocktails of Miami. As their time together draws to a close once again, Daniel and Ty have a decision to make. Is what they have when they're together worth the heartache of saying goodbye over and over again?
Publisher's Note: This book was previously released elsewhere. It has been re-edited for re-release with Pride Publishing.
See more books by Meredith Russell here.