Bailey Bradford talks to us about her journey so far
Posted by Holly Gunner on 3rd September 2015

Bailey Bradford talks to Pride Publishing about what has coloured her journey so far.
Hi there. I'm Bailey Bradford. There are a few questions I get asked often, and it seemed like a good opportunity to address them on the blog.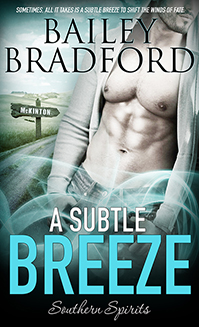 I've been writing gay erotic romance since May of 2009, and have close to seventy books, the majority of them novel-length, finished as of this time. There are several authors that write faster, are more prolific, so I'm not bragging here.
I do, however, get asked questions about how I write so quickly. The truth is, I don't have a pat answer. I'm always pressed for time. Who isn't, right? When I am finally able to sit down and write, I do it much in the same way I read: in long, concentrated stretches. Sometimes it'll take four days to write a 60k book. Sometimes it takes longer, if I don't have the chance to sit and write for twelve to eighteen hours. That's my preferred method, though. Sit, write, write, write—then realize it's almost five in the morning and sleep might be a good idea.
Being idle isn't good for me, either, so that's another reason I write every chance I get. If it's not a book for Totallybound, I'm usually writing on a free story for my blog. Or writing friends, or texting. As someone who has generalized anxiety (generalized always makes it sound so benign. It isn't) I stress out a great deal if I have much downtime. I also have depression, and the writing helps with that, too. When I have deadlines that must be met, it keeps me from sinking too low. That's not the case for everyone, but it is a big help for me.
Where do the ideas for stories come? All over! Leopard's Spots came about because my friend Cherri watched a documentary on snow leopards and she told me I had to write about them as shifters. Cowboys? I live in south Texas. There are cowboys, and I grew up watching Westerns with my dad. Lots of inspiration there. A word said in a way that catches my attention, or a unique sentence, a look, a dream, a report on the news—all of those have given me ideas to work with. I've said it before, but inspiration is everywhere. Your imagination is an incredible asset. Explore it.
When I'm asked if I have any advice, oh yes. Lots of it, but I try to keep it to four things.
1. Be nice. That doesn't mean be a doormat, but remember, those are real people out there you're chatting with 'Net, and besides, it never hurts to extend kindness when you can.
2. Listen to constructive criticism. Don't take it personally. If it's constructive, it won't be a personal attack. If it is a personal attack that you get somehow—email, FB, Twitter, etc.—Let it go. Hold your head up, and write.
3. Research. Everything. Even if you think you know it. I screw up still because I think, I've got this down. Nope. I should have researched, not just for the manuscript you're writing, but the publishing company you want to write for—what do they do for their authors, for example. Promotion is a great tool for authors, advice on how to further your career. There's a lot to look into, and yes, I'll tell you flat-out that Totallybound is an amazing publisher to work with.
4. Keep trying. If you get a rejection notice, or several of them, don't give up. That won't get you anywhere. Look at you manuscript again. Ask someone you trust to be honest to go over it. Ask another person. And revise, and resubmit.
I've gone over my length limit here, so I'd best skedaddle. Y'all have a fantastic day!
About Bailey Bradford:
A native Texan, Bailey spends her days spinning stories around in her head, which has contributed to more than one incident of tripping over her own feet. Evenings are reserved for pounding away at the keyboard, as are early morning hours. Sleep? Doesn't happen much. Writing is too much fun, and there are too many characters bouncing about, tapping on Bailey's brain demanding to be let out.
Caffeine and chocolate are permanent fixtures in Bailey's office and are never far from hand at any given time. Removing either of those necessities from Bailey's presence can result in what is known as A Very, Very Scary Bailey and is not advised under any circumstances.
Bailey Bradford is our Special Editions author for September. Check out the revised editions of her Southern Spirits series today!