Pride Publishing at UK Meet 2015
Posted by Holly Gunner on 21st September 2015
Pride Publishing were happy to attend UK Meet 2015!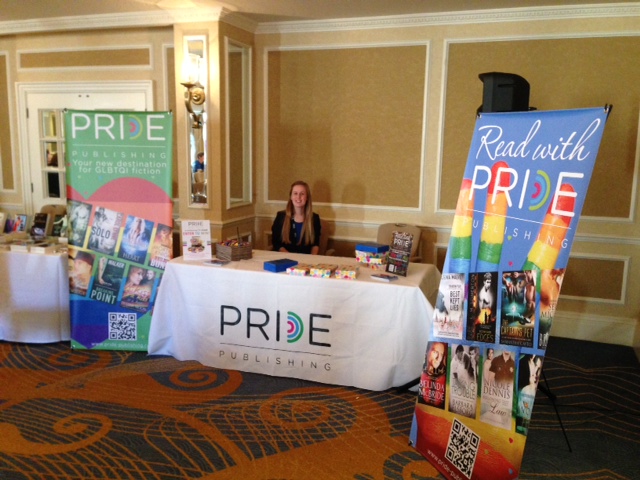 Editor-in-Chief Rebecca Scott and Senior Editor Sarah Smeaton represented Pride Publishing at the UK Meet 2015!
Our lovely stall was supplied with print books, lucky dip bundles, sweets and a competition to win a sweet hamper! Stay tuned on our social media channels to be the first to find out who the lucky winner is!
This was the first industry event that we have attended as Pride Publishing since our launch in July, and we were welcomed with open arms into the GLBTQI fiction community. We were happy to see so many of our authors, reviewers and readers at the event and we were proud to see you all sporting our logo on the event lanyards.
Becca and Sarah both had a great time listening to the various talks going on over the weekend. Their favourite was by Keynote speaker, KJ Charles, writer and editor. She discussed the whole process involved in publishing and gave an insight into many of the behind the scenes goings-on in erotic romance publishers across the globe.
Sarah was a panelist at the 'Unlocking your dark side' feature and spoke about how to write convincing killers, gripping plots and much more. A well-attended event, this managed to give visitors an insight into what publishers, readers and writers are looking for in their suspense-filled erotic romance reads.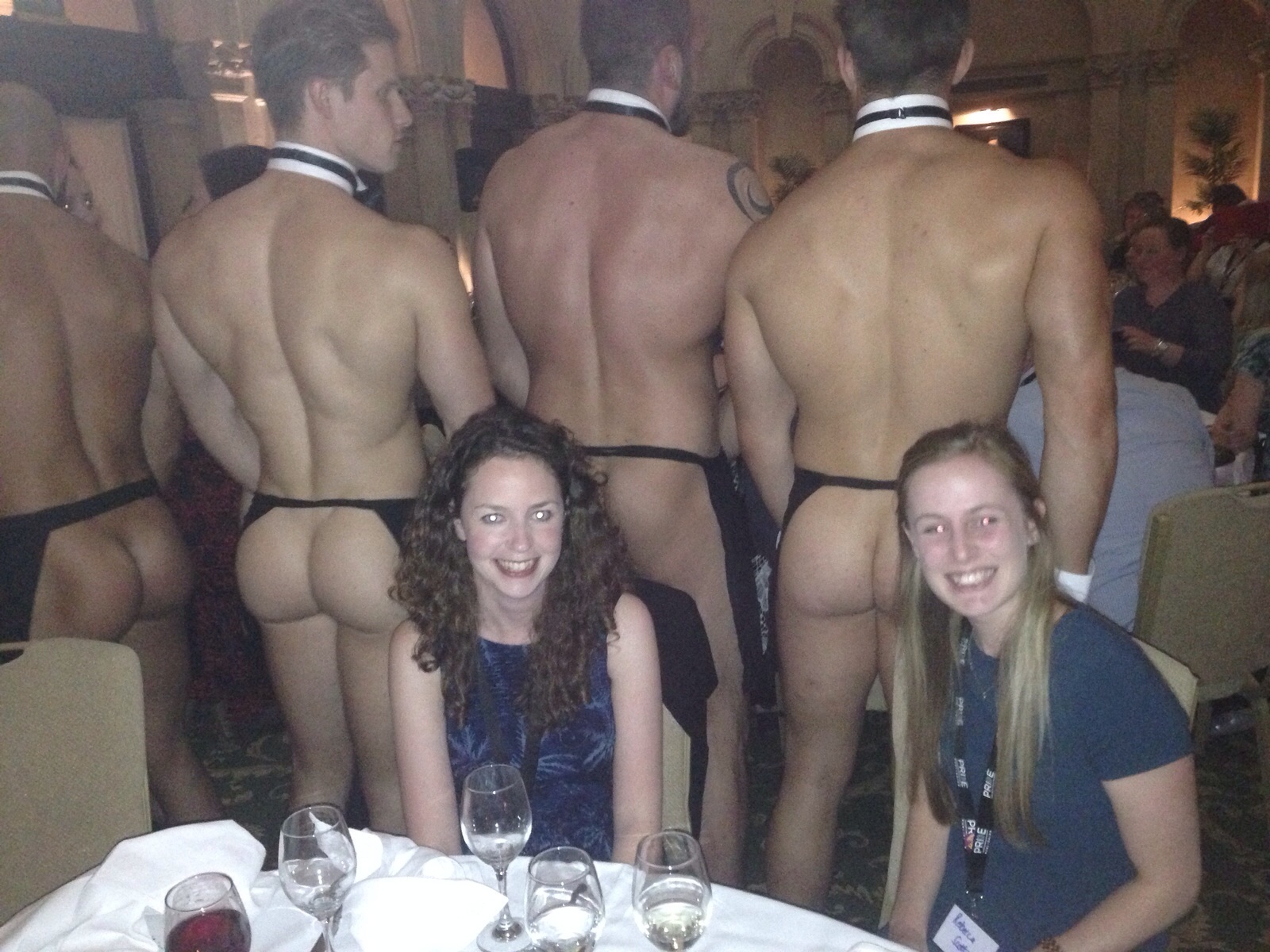 Rebecca held a drop-in session for book formatting to discuss the creation of the various eBook versions, as well as giving an insight into the submission, editorial and production process here at Totally Entwined Group.
The evening events were also a lot of fun, with naked butlers, the LGBT Bristol choir (who blew everyone away with their gorgeous harmonies), drag queens and comedy. The atmosphere was relaxed and open, as everyone had the opportunity to blow off some steam! We had a chance to let our hair down with some of our Pride authors including LM Somerton, Helena Stone, Belinda McBride, AB Gayle, Amber Kell and RJ Scott.
We are excited to attend next year!